So last time we left we were saving in a long room that only had a mousehole and a table with some cheese on. Also has anyone ever seen a mouse eat cheese? I know I haven't. Where did that whole mouse-cheese thing come from anyway? Hmmm.
So many questions.
ALWAYS DETERMINED
the mousehole makes a cute little
squeak
noise
that just means its aged well
now i just really want some cheese
later mouse
there's ALWAYS got to be something in the way. ghostie literally you could have slept ANYWHERE ELSE IN THE RUINS but NO lets sleep RIGHT IN THE MIDDLE OF THE PATH IN THIS
CONVIENIENT PATCH OF LEAVES
ok im not too angry i love this ghost
now is the ghost saying ZZZZ like a bee noise or Z. like literally just ZED. ZED. ZED. ZED. because if its the latter that makes it even better
no i dont want to :<
literally the first time I played this, I really didn't want to press 'Yes' because I thought it would go against my whole 'be nice to all the monsters' route, so I was just ambling around going aaa what can i do please ghost just MOVE. Eventually I gave up and just hoped that i hadn't made some Big Mistake.
spoilers: it was fine
Here is the music which starts here called Ghost Fight
it's very similar to the fight music, but with a fun spooky/ghosty intro. It's not meant to be Serious Battle Music or anything, just light and upbeat - like most of the music so far, really.
Napstablook is SENSITIVE OK
i like the little detail of how at first napstablook's eyes were just looking down at the floor and just being generally depressed, and when you insult them like this, their eyes look up when they talk to you, it's just something I had missed before.
but then they start crying IM SORRY NAPTSABLOOK
all of 'blooks attacks are their tears. we are hurt by their pain. (DEEP)
THATS COOL IF YOU DONT WANNA BE HERE THEN YOU CAN GO
see this time theyre not really talking to us, but just muttering to itself. poor napstablook
NAWWWWWWWww. napstablook.
Literally couldn't even bring up the tears for it this time. The text doesn't hurt you by the way, its literally just text.
I'M SORRY
ok well its obvious that napsta has some serious self-esteem issues, let's cheer 'em up
:)
see how the tears aren't so heavy, i like this kind of detail
its to show you that this way is the RIGHT WAY
they are still a pain though, i think i got hit like 3 times
PROGRESS
but instead of doing that again, ive saved the best command till last
FLIRT WITH EVERYONE
nawwww YOU'RE KILLING ME NAPSTABLOOK
though you wouldn't weigh me down much seeing as you are a literal ghost just saying
so napsta DOES have a sense of humour, you LIED TO ME GAME
undertale: KEEP DOING CHEER
but NOPE I DONT WANT TO DO THAT
ok fine same response boring
???
i LOVE IT
but im also a bit conflicted seeing as you made up that hat with your tears so
SUGOI~*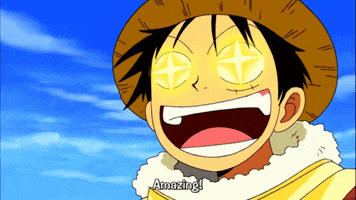 i should really try to watch one piece again one day, it's just so long
both times i tried to watch it i stopped after the nami fishmen arc because literally that was one of my favourite arcs i just like nami ok
If Luffy saw this he would totally make Napstablook join his crew
whats wrong??
BYE NAPSTABLOOK!
rereading this all again while I've been sorting these out though just makes me sadder and sadder about Napstablook. Why are you always so depressed Napstablook? what's your deal? :( I JUST WANT TO SEE YOU HAPPY
ignoring the mysteriously unlit doorway for now
its a very under-advertised cause
DAMN IT I HAVE NO MONEY
this is what happens when you let the monsters go all the time. sometimes you're lucky and get 1G out of it!
i don't have that kind of cash
went back out and up the other way
THEIR GOODS ARE WAY OVER PRICED
wow ok
uh
hmmmm
im not sure how comfortable i am with that
WHAT COULD IT MEAN?
MAYBE!
this bothered me for a while because there are only 2 frogs and all the other frogs recognised me as a human. so I was looking around for the 3rd frog but I couldn't find it anywhere and its just forever going to bug me. WHERE WAS THE 3RD FROG
VERY TROUBLING WHERE IS IT
SEE THIS FROG KNOWS
yup yup snooze sorry what i wasnt listening
GOD I HATE BEING TOLD THESE THINGS
so is it just T every time going 'i'm not going to fight you' when they're sparing? hmmm. i mean it makes sense, but it also doesn't when you get some monsters like >( at fighting you when they really don't want to
I HATE IT
I'm reading this last sentence in a really passive aggressive way. HOW WOULD YOU LIKE THAT
HUMAN??
its helpful i take it back
great im glad this conversation was so worthwhile
I just read migosp as ME - GASP! then which made me lol to myself. DON'T MIND ME
i spared the moldsmal just so we could concentrate on this guy, and i forgot something about migosp's. check out their happy little face right now
it will literally only fight you if it's around other monsters because it likes to act tough in front of them. :D and after that it just stands around and does a little dance
it's pretty hard to capture but it sort of wiggles its arms for right to left like it's doing the wave
i kind of wish you could have a full on conversation with the migosps. Like when it gets to this screen, the "talk" command could be like 'talk about your day' 'talk about migosp' 'flirt' YOU KNOW. I reckon out of all the monster migosp's would be the ones most willing to chat with you
anyway
YAY GOAT MOM
it feels like so long since i've seen toriel
YOU SEE UNDERTALE TRYING TO GIVE YOU ADVICE
i always left at least 2 empty spaces and then in the end it didn't really matter so much. I'm still not sure what Toriel was referring to by this point.
I'LL CARRY AS MUCH AS I WANT TO
MOM

I'LL TAKE ALL THE CANDY, NOT JUST ONE PIECE
loox are kinda weird
DURR LETS GO RIGHT INTO THE BUBBLES
also is loox literally just blowing bubbles at us
ok i looked it up and its like a psychic attack. but I sTILL PREFER THE BLOWING BUBBLES IDEA
wow rude
:O
thats some real jekyl and hyde shit going on there. i was genuinely just expecting loox to start crying or something, i wasn't expecting this kind of retort at all
so does T literally just say something like 'ok im not going to pick on you' and then loox is like ok cool bye
literally that's all it takes. LOOX YOU HAVE A COMPLEX
though they do give me a lot of gold for leaving them alone. i kind of feel like some playground bully that's saying they won't hassle the other kids unless they give them the dolla for spider bake sale treats
grinded up by "not picking on" loox's and had enough money to buy some spider treats! using non-violent ways to get my gold is a real skill
huh alright
i
wonder
what spider cider is made from
damn it now i really want doughnuts
this is what happens when you talk to migosp while they're with their 'bad influences'
i reckon migosp just has some weird idea in their head that all monsters must be violent and threatening and if they are with other monsters they have to act that way, because seriously migosp, that moldsmal is really not gonna care what you do
JUST LISTEN TO REASON
ouch
the grind is real
GDI
i got there eventually
I KNEW IT
urgh drinking whole spiders sounds like a horrid experience
yes i am only ever going to make steven universe references
moving on
YES COULD IT BE?
MORE PUZZLES?
A TRUE RIDDLE
i think i know where the switch is
it would be better if you WEREN'T able to see through walls to see where the switch is. while that would be more irritating as it would mean you would just have to hope you were lucky and fell down the right hole, it still just makes logical sense. UNLESS T REALLY CAN LOOK THROUGH WALLS except i doubt it
also whats that fun looking thing over there
ZWING TELEPORT
IT ATTACKED ME OH NOES
i love vegetoids
D: I don't like the idea of other monsters eating vegetoids
especially not ones as happy looking as vegetoid
they always sound so sinister
but i imagine that their voices are kind of whispery creepy, but in a half-sarcastic jokey way as well. Like it just wants to have a laugh with you but it just ends up looking like a bit of a creeper
they attack you with vegetables :D
T being like ow ow ok ow stop it, that potato hurt
EAT YOUR
VEGETABLES
VEGETOIDS
this is legit one of my favourite lines from Undertale. I laughed so hard when I saw this first time
only carrots this time? huh
: )
The green ones heal you! Vegetoid is Here For Your Health.
They will only let you spare them after you've asked them for something to eat, and then they'll tell you to eat your greens, throw some more vegetables at you, and then they'll just happily leave you alone. VEGETOIDS HAVE DONE THEIR BIT FOR YOUR HEALTHY EATING HABITS
apparently i missed something though as I found...
... this on google when looking up some napsta stuff, so WELL DONE ME. Next time make sure I check out the bottom holes too jeez.
though Napstablook how did you even fall down this hole, you're a ghost. GHOSTS CAN'T FALL DUMMY. YOU CAN GET UP AND FLOAT ITS
LITERALLY
WHAT GHOSTS DO. Man. I feel so bad for this little depressed ghost. You can do it Napstablook!
though i heard somewhere that this could have some deeper reference to how Napsta even got here in the first place. Like that they were a human once and fell down the hole like we did and ended up dying down here and turning into a ghost, and now they can never go back UP to the humanworld.
I mean I kinda doubt it, but it would be cool if there was more to Napstablook's history than just being a sad ghost.
bye bottom area, nope im sure theres nothing for me to check out down there
WOOHOO MORE PUZZLES
so this is basically just one big room, ok got it
im just gonna save you the time and bother and tell you that none of these switches in this 'area' do anything
i love T's little walk
WHERE IS THIS BLUE SWITCH
I remember watching this Youtube playthrough of this and the person who was doing it really struggled for ages trying to find the blue switch and I was like ITS BEHIND THE PILLAR ITS THERE ITS BEHIND THAT PILLAR!! COME ON GO UP GO UP THAT WAY
it was so satisfying when they finally got there
next 'area' now
this time I thought this was literally like a trick riddle because i mean come on
come
on
HMM WHERES THE RED SWITCH
FINN I SAID GET ME SOMETHING RED
so lucky these leaves are - actually ok you know what undertale im getting sick of these convieniently placed leaves
FEED ME
I can just see T picking one of them up and going NOM and theyre both just sitting there like : ) : )
Both of them being like YES YES EAT US EAT YOUR VEGETABLES : )
thats.... actually kind of gross
finally is this puzzle done yet
ugh
it feels like we're going around in a full circle now, SERIOUSLY ARE WE JUST IN SOME HORRIBLE PILLAR SWITCH MAZE
i'll just save you guys the bother
a rug made of vines, my favourite type of rug.
THIS LOOKS LIKE THE RIGHT WAY TO GO
hey another froggit
frogget?
i can't remember
This kind of bothers me a bit, Toriel was really reluctant to leave you on your own because she's like the grand prize winner for Over Protective Mom Of The Year, but she still left a young child on their own for so long so she could go out and do her shopping?
Really she could've just brought you back to her place, then told you "oh I just need to pop out, little one" and that would've made a lot more sense than just ditching you in the middle of some unfamiliar ruins after just telling you that monsters might try and fight you cause you are a human and no one ever sees humans here.
It just really doesn't make much sense. Plus Toriel's only real duties in the ruins are being a general caretaker and checking to see if anyone falls down the hole, and literally the first child to fall down in a LONG TIME is just left to their own devices after 5 minutes.
Like seriously, I love you Toriel, but I don't get this part of the story at all
I love the froggits so much
also kind of weird, as this is meant to be the ruins still. Unless we've walked 'upwards' somehow are we are seeing more of the underground here that isn't 'just' the ruins? Idk.
whats this
SHOW ME THE KNIVES
i didnt even bother equipping this as it is useless for us
anyway lets get back on track
that is one dead looking tree
the leaves here make sense at least though
toriel just quietly worrying to herself
OVER HEREE!
I love this, she's literally just mid calling you to make sure you're ok/where you are so she can go find you, and then she's all surprised just to see you there
I SOLVED THE PUZZLES MOM JUST LIKE YOU WANTED
NO YOU REALLY SHOULDNT HAVE
I'M STILL NOT REALLY SURE WHY YOU DID
oh man wow undertale is that literally the reason
i mean i can get that people make mistakes and toriel probably go over excited in wanting you to feel welcome but I would still think Toriel's maternal instincts wouldn't let T be on their own for such a long period of time and would at least guide you to the house first, as she would know for sure that you would be in a safe area then.
i do love her little blush though haha naw
I also like how Toriel never uses contractions.
kind of like harry potter's hair but in reverse, i guess?
you don't need leaves to be pretty tree
WOOHOO SAVE POINT
another sign i will never be able to read gdi
and ended up running out of room so click HERE for 2.2 ! > > > GO
FEELING:

chipper